Fabian Bello's Journey
---
Fabian Bello has guided Journey Aviation to soaring heights since becoming CEO when it launched five years ago. He lives in South Florida with his wife and their two sons. This is a day in his life.
"I PRIDE MYSELF on my availability, and I like to start each day fresh, so that means no accumulated messages. Because of that my inbox and my phone essentially become my desk. I woke up at my usual time of 7:00 AM (though I never fully fell back asleep after my wife woke at 4:45 to go workout!).
The very first thing I do each morning is look at my phone, and my day starts exactly how it ends -- hoping and praying there aren't missed phone calls or text messages saying something happened to a plane or any of our teammates. I've always had this wake-up angst since my first day as CEO. It's something I can't imagine ever going away until the day I am no longer responsible. Safety is something I am always thinking about. These are giant machines with an overwhelming number of components and so many different vendors and people involved. It's not just about the 100-plus team members we have. We rely on hundreds of other people who touch our equipment and there's always that question at the back of my mind:
'Did they do it right? Did they double check? Did they wrap up everything properly?'
Our planes are flying practically all over the world every night, so my company has to stay awake all night, and I started my day with 15 new text messages and 32 emails. None of them had bad news, so it was a great start to my day!
"I've always had this wake-up angst since my first day as CEO"

I feel my job is to unclog anything that's preventing us from moving forward. I compare it to being in a circus where you see that guy balancing while spinning 24 plates at one time, making sure none of them stop spinning and drop to the ground.
Today I met with my dispatch manager, cabin-aide manager, director of accounting and director of maintenance to talk about things like service failures, training, uniform standardization, contracts, expenses and fleet management. The hard part of non-stop meetings is finding time to eat and on this day I didn't eat until dinner. I just chugged protein shakes along the way.
I love being involved with YPO (Young Presidents Organization). It's a great opportunity to learn from my peers and I've developed some amazing friendships along the way. I had dinner with a fellow member tonight, which wrapped around 10 PM, but my day wasn't done. First was a phone call with my director of quality, which lasted until 1:00 AM. I never end a day with unanswered messages, so I pushed 'send' on my final emails at 2:30 AM and I finally ended a 19.5 hour day with my favorite routine; kissing my 8 and 11 year old sons goodnight, and re-tucking into their beds them before grabbing some sleep myself.
My whole theme for 2019, for me and for my team, is 20 for 20. I want 20 new aircraft by 2020. So, I am getting everyone in the mindset of:
'We were good enough to get to where we are, but are we still good enough to get to where we need to go?' Staying fit is important and I feel I am more productive when I work out every morning, so I make it part of my routine. I have these 30-minute videos I work out to, either in my family room or hotel rooms when traveling. As I am working out and doing pushups, I am literally reading emails and responding to text messages with voice or typing responses up while doing crunches.
Following my workout, it's non-stop conference calls on my commute to the office, then I huddle with my partners when I get to the office, and after that, it's back-to-back meetings with my managers. Most people think private aviation is a sexy industry to work in, and it can be, but there are a lot of small details I deal with every single day that aren't that glamorous.
I am a very optimistic and happy-go-lucky person. It has served me well throughout my career, and though my days are busy and challenging. I am so grateful and conscious of how blessed I am to have the family, team and position that I do.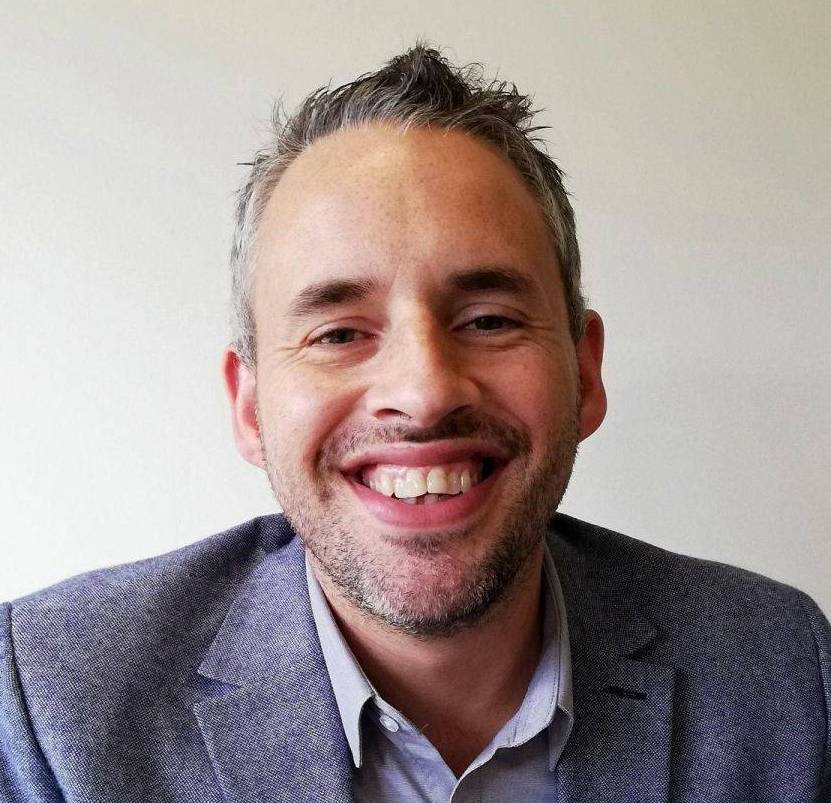 ---
Ian Molyneaux, Reporter, Corporate Jet Investor
---